Complete Guide to the History of Spikeball

5

min read
Spikeball may not date back to the time of the Romans or originate from Ancient Egypt, but it does have quite an interesting history. The game emerged in the 20th century and it has only been about a decade since it gained mainstream popularity. Since then, it has made TV show appearances and gained recognition from influential sports entertainers. In this post, we're going to help you trace back the history of Spikeball and its emergence into popular culture.
The Origin and History of Spikeball
Spikeball was originally created by toy maker Jeff Knurek in 1989 and was marketed by Japanese entertainment company Tomy. While there was a brief spike in popularity from 1989-1995, it quickly faded due to outdated equipment. Nearly a decade later, Spikeball Inc.'s CEO Chris Ruder helped revitalize the sport.
As Chris Ruder explains in an interview with Kiplinger, it all started on a trip to Hawaii back in 2003, where his brother's friends brought their old Spikeball set. He fell in love with the game as they played it on the beach. They even got a few passersby asking about it.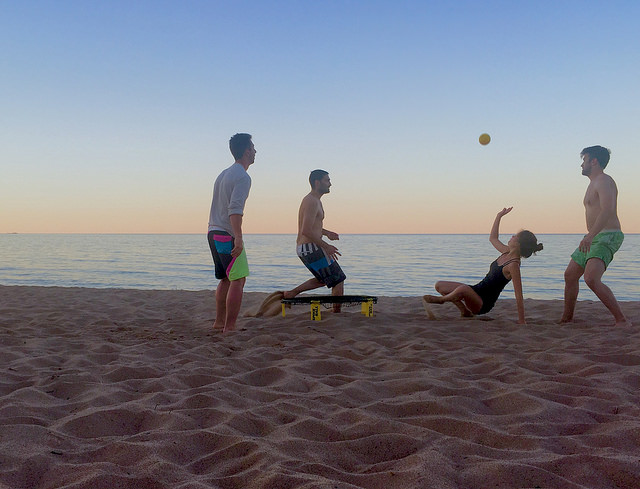 They began talking about reviving the game in the following years, and Chris started conducting market research to see what he could do. He discovered that the game's trademark had expired and there was no patent on it. So he acquired the trademark after spending $800. They also managed to get a patent to make some design changes and improve the original equipment.
Eventually, he launched Spikeball Inc. in 2008 with his basement functioning as a warehouse. By 2013, they had made $1 million in annual revenue.
How Spikeball Gained Mainstream Popularity
By 2014, big sporting retailers like Dick's Sporting Goods had taken notice of Spikeball. Instead of the company having to pitch the retailer, the retailer came to them and asked to carry their products in their stores.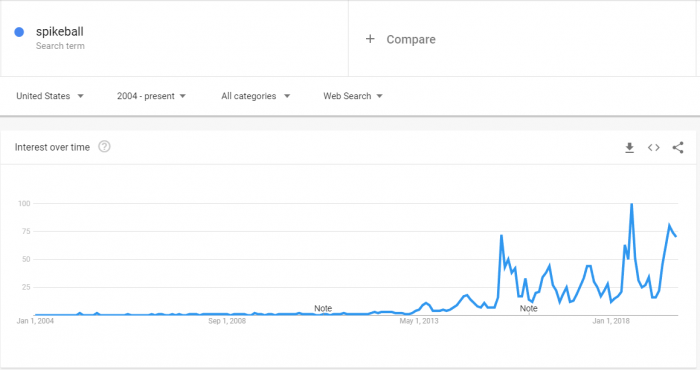 This kind of recognition from retailers like Dick's isn't surprising considering how fun it is to play the game. However, this did not necessarily launch the game into mainstream popularity although it helped them generate consistent revenue.
It was Spikeball Inc.'s appearance on "Shark Tank" that put the game in the limelight. Chris and his team made it into the tank on the final episode of season 6, which aired on May 15, 2015. Mr. Wonderful and Daymond John were the two Sharks that extend him an offer.
He negotiated a deal with Daymond and offered him 20% of the company for $500,000. However, they did not close the deal in the months that followed. In spite of this, the game had already gained a lot of exposure through the show and that's how Spikeball founded mainstream success.
The game has since been featured by Dude Perfect, one of the most influential sports entertainment groups with 38 million YouTube subscribers. It has also gained recognition from influential shows like "The Today Show" and publications like Inc. Magazine. This has further amplified the game's popularity in the mainstream media.
The Rechristening of Spikeball
With mainstream success comes recognition from all the right places. It also meant that Spikeball Inc. started getting some competition. Other brands came up with their own Spikeball equipment to monetize the game's newfound fame. This meant that the Spikeball brand could end up losing their trademark if more brands continued to market similar equipment.
So Spikeball Inc. came up with a solution – they would have to rename the sport to protect their brand trademark. They came up with the name "roundnet" because the game is played with a round net. However, people still popularly refer to it as Spikeball or use the two terms interchangeably because that's how it originally earned its fame.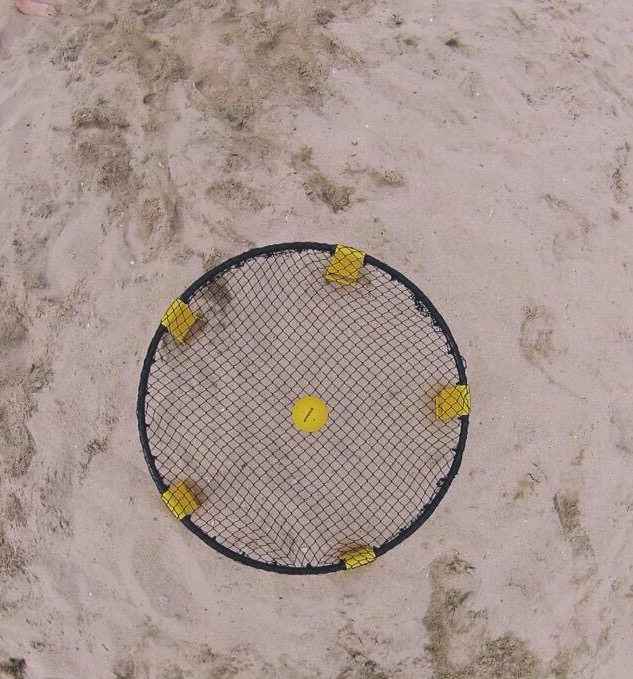 Other Roundnet Brands
Spikeball may be the biggest roundnet equipment manufacturer but there are several other brands that have gained significant popularity. So you might find some people incorrectly referring to equipment from these brands as "Spikeball." This can be quite confusing for someone who's new to the game and wants to buy a set. The other popular roundnet brands are:
Slammo
Bounceball (mostly popular in Brazil)
Revol (shortly gained popularity in 2015)
Among these, Slammo is the closest competitor. By providing decent equipment at a much lower price, it has managed to become a popular alternative for the original Spikeball. However, many players still prefer the original over Slammo because of a few differences in quality.
Final Thoughts
As you can see, the history of Spikeball is quite interesting as the game has seen a lot of ups and downs over the past decades. Thanks to mainstream media and recognition from reputable sporting goods retailers, Spikeball founded the kind of success it deserves. Make the most of this post to understand the game's history better and check out our previous Spikeball resources for more information. We also have a FAQ guide if you're looking to get more insight about Spikeball